Best Dust Free Tile & Floor Removal Service in Aubrey, TX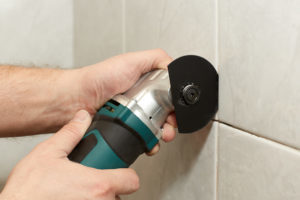 Here at American Flooring Removal, we specialize in dust-free tile removal in Aubrey, TX. Flooring removal has long been known as a messy, expensive endeavor for homeowners in the area. Those suffering from respiratory issues certainly know of the pain and trouble that comes with flooring removal. Thankfully, our specialized process is designed to eliminate the mess and reduce the total cost of flooring removal!
Affordable Floor Removal
Our affordable flooring removal process is guaranteed to save you money without sacrificing quality. Our process is geared towards suctioning dust straight from the tile as we remove it. From there, we can pull up the flooring material without too much hassle. The result is a clean procedure. By keeping your home dust free, we can cut down on the cleaning costs associated with flooring removal. You'll surely save money, which can then be invested in your new flooring or other renovations in the house!
Our Experience
At American Flooring Removal, we decided early on to provide much-needed flooring services for every homeowner and business in the region. Today, we offer dust free tile removal, hardwood floor removal, natural stone removal, ceramic tile removal, and so much more. Our experienced technicians have a knack for flooring.
Why We are The Best
Since day one, American Flooring Removal chose to operate in the cleanest, most efficient manner possible. We still do, even today. Our procedures have made us a popular choice among homeowners and local businesses throughout Texas. As such, we have helped remove flooring from many properties in the region. No other flooring removal service can claim the same customer satisfaction or guaranteed service as American Flooring Removal!
Contact American Flooring Removal today for dust-free tile removal in Aubrey, TX. You can reach us at 469-556-3936! We serve entire Aubrey, TX 76227.
Your subscription is not active
Please visit the admin site to re-activate your subscription