#1 Dust Free Tile Removal Service in Richardson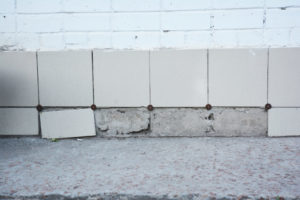 Removing an old floor was once a messy task. The resulting dust caused allergies to flare up and left a layer of grime over the entire room. Here at American Flooring Removal, we specialize in dust-free tile removal in Richardson, TX. It is easier than ever to prevent a mess. Whether you're renovating or installing new flooring, our tile removal service is the way to go!
Our Tile Removal Process
When it comes to renovating or construction, the mess is bound to happen. Or at least, that is what many people think. We think otherwise! Our innovative tile removal process helps to eliminate the dust and debris caused by the flooring removal process. We actively suction the dust from the tile as we break up each piece and remove it. Our process is timely and efficient.
Our Services
Here at American Flooring Removal, we offer our beloved community some much-needed flooring solutions. Our current services include:
Our team has experience with all types of flooring materials!
Why Choose Us
If you have respiratory trouble, you know how troubling dust can be in the home. Our dust-free tile removal process is guaranteed to eliminate the problem completely. Not only will we remove your old flooring successfully, but we do so without any of the mess involved.
About Richardson
Richardson is known as a principal city in Dallas and Collin Counties. With a population surpassing 106,000, Richardson has quickly grown to become an affluent suburb of Dallas. You're never far from what matters in the city!
Schedule efficient dust-free tile removal in Richardson, TX, with American Flooring Removal. Call 469-556-3936! We serve entire Richardson, TX 75080, 75081, 75082, 75083, 75085.
Your subscription is not active
Please visit the admin site to re-activate your subscription