Best Dust Free Tile Removal Service in Westlake TX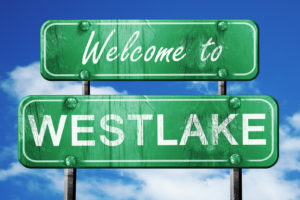 Is it possible, that as a business owner in Westlake, you are noticing the flooring in your business space is deteriorating, or worse needs to be immediately assessed for removal? Are you aware that the floors are the first thing that helps to set the best first impression to your clients? Well, at American Flooring Removal we are aware of how very important it is for you to have your best possible excellence on display at all times, stay in budget, not compromise on quality as well as keep the time schedule well protected. Our licensed experts are here to provide you with a quick, yet thorough, assessment and get your project efficiently and effectively completed with as little disturbance to your business as possible. If your tile, hardwood, laminate, concrete, or natural stone floors need to be replaced, contact American Flooring Removal.
Westlake Homeowner Flooring Removal Services
No matter what year your house was built, every house sees seasons where a face lift is in order, and other seasons where it needs an entire remodel. No matter where your house may fit, and no matter what your particular budget may look like, American Flooring Removal is here to partner with you in setting this process up for the best possible success. Everything from the initial assessment to the final clean up is dedicated to providing you with the smoothest and seamless process for having new floors as possible, because we know the importance of having the least amount of disruption to your daily routines as possible. We also understand that having the floor reflect the atmosphere in your home is vital to having a solid increase in value to your home. Please contact our licensed experts today so we can help you get the vision you have started.
What are you going to do?
The challenge in finding the perfect solution to the old school methods of flooring removal proved to be very long and difficult, to the point that there hasn't even been another option for homeowners and business owners in Westlake and the greater Dallas-Fort Worth area. Quite literally, It has been impossible to avoid all the debris, dust, trash, havoc and chaos that comes with the old ways of removing your flooring. Way beyond inconvenient, the time, money, and harmful dust created such a heavy expectation on home and business owners that they would delay as long as possible to even start necessary renovations and removals. The domino effect, is that this has caused severe challenges in maintaining appeal and value to both homes and businesses, not to mention the economy. American Flooring Removal in Westlake is here, with the solution to your dust-free, fast, affordable, and efficient flooring removal needs. Everything from tile, hardwood, Saltillo tile, to ceramic, and many other types and styles of flooring, there is no better company to call than American Flooring Removal. Our dust-free, environmentally friendly equipment and clean, efficient process make us the top choice in the Westlake and greater Dallas-Fort Worth metro areas.
Floor Removal in Westlake
Because you have the guarantee of our American Flooring Removal experts that specialize in dust free flooring removal, you will find that your security in the process and work will be both effortless and confident. Peace of mind is priceless, especially when our highly trained experts do not compromise excellence, craftsmanship, or quality. No matter what your flooring needs may be in Westlake, we are proud to be at the top of your list for the team you want to help you navigate your best case scenario. Below is a list of some of the  types of flooring we remove include:
Our Westlake Experience
Proudly, we guarantee that when you retain the services of American Flooring Removal, you are getting the best state of the art equipment, cutting edge design, quality and value, and experience in our licensed experts. We absolutely refuse to settle, nor do we expect you to settle. We take your investment seriously, placing the highest priority on your expectations and going beyond them. We firmly believe that is not too much to ask for a nice new floor, and we strive to continually stay within your budget and provide the highest quality without compromising on a single detail in excellence. Your investment is our investment, so we have placed the highest level of our own excellence upon providing you with the best possible equipment for dust free removal in Westlake. Even the smallest remodeling process can create pounds of dangerous and unwanted harmful dust particles, forcing a large amount of plastic drapes and many more intrusions on you, your family, employees and clients. We take all that chaos and mess away, guaranteeing dust free equipment that has the power to remove the floors from a house or business building in less time than traditional flooring removal equipment can manage. Our efficient process leaves a superior, flat, clean subfloor ready for your new flooring installation. We guarantee, that the time saved on planning, sanding, and other preparation work, you can enjoy your new floors that much sooner! With our up-to-date processes, highly skilled professionals, and state-of-the-art machines, American Flooring Removal in Westlake promises incredible results.
The American Flooring Removal Difference
Yes, there is no secret that American Flooring Removal is not the only flooring removal company in the greater Dallas Fort Worth area, but we are very quickly becoming the only one for a vast majority of home and business owners who reside there! Whether you need a residential or commercial solution to flooring removal and replacement, American Flooring Removal promises a fast, affordable, dust-free removal solution. Our dust-free method leaves your floors perfectly prepared for the next step in your replacement and revamping project, and our easy cleanup helps you save money. Let us show you how American Flooring Removal can save you hassle, money, and time in your next renovation or home improvement project.
Removing Vinyl Flooring
When it comes to remodeling your home, one of the most frustrating tasks is removing an old vinyl floor. Even with the material pulled up, the situation can only worsen. Underneath old vinyl flooring is often a sticky coat of glue or adhesive. It is an absolute mess and so much harder to remove than most other types of flooring.
Here at American Flooring Removal, we take pride in being able to offer a mess-free vinyl flooring removal process. We eliminate most of the hassle from the flooring removal process. Our flooring technicians work quickly and efficiently to reduce the mess and headache of the renovation process. We're quite proud of how we operate, and as a homeowner, don't you deserve the best flooring removal service imaginable? We certainly think so!
Wood Floor Removal
Homeowners everywhere love the appearance of hardwood flooring. It is elegant, cost-effective, and provides increased value for your house. However, there comes a time when even hardwood flooring must be pulled up and removed. When that time comes, trust in the flooring experts at American Flooring Removal. We provide exceptional wood floor removal in Westlake, TX, and surrounding areas.
Using the latest flooring equipment and safety attire, our flooring experts are better able to remove old hardwood floors. Our tools are powerful and guaranteed to reduce, or eradicate, the dust associated with flooring removal. We eliminate the debris so you're left with a clean home, fully prepared for brand-new flooring to be placed. Our dust-free flooring removal services are a hit with the community. We just know you'll love the opportunity and cleanliness provided during our visit!
Schedule Floor Removal in Westlake, TX
After patterning with your team of experts at American Flooring Removal, our guarantees are seen first hand that we run a clean and efficient flooring removal at excellent prices and with fantastic customer service. We can meet any residential or commercial project in the Westlake and the greater Dallas-Fort Worth area, and no matter the type of flooring, American Flooring Removal in Westlake can get the job done.
Call us or Contact us to schedule a consultation or quote today! We serve entire Westlake, TX 76262.
Your subscription is not active
Please visit the admin site to re-activate your subscription