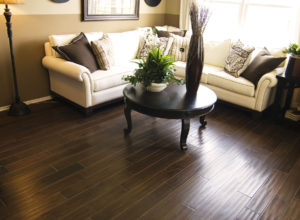 It happens to the best of us. You're walking through the living room, ready to sit down for the evening with a cold drink in hand, and you stub your toe. That cold drink, the one you were looking forward to all day, falls to the ground and spills all over the carpet. It's a common accident. Your carpet is likely unphased by such a small spill, but what about extensive water damage? Say, a burst pipe overhead, for instance? Well, in that case, the carpet may not be thrown out, depending on time and severity of the damages.
Wet Carpet
The biggest concern regarding a wet carpet is mold growth. Even a minor amount of water seeping into the fiber of your favorite rug can lead to mold spores spreading quickly. The sooner you start cleaning, the better.
You likely have the tools available, too. To start drying a wet carpet, you need fans, bleach, and cleaners. If you have a wet vacuum, then that is even better.
Start by cleaning the wet portion of the carpet. Use the fans and ventilation to dry the wet patches thoroughly.
However, if the carpet is completely soaked through, you'll likely need to remove it completely. The same goes for a wet carpet that has been sitting for too long.
Cleaning Wet Carpet
Here are a few key steps to cleaning a wet carpet:
 Remove as much excess water as possible using a wet vacuum. You want the rug to be just barely damp in the end.
 Separate the carpeting from the flooring to improve airflow and decrease the risk of mold growth.
 Dispose the padding if it is soaked through.
 Sanitize the subfloor with commercial disinfect to prevent mold and odors.
 Install new carpet padding.
 Replace the carpet using a knee kicker and check the tack stripes for damage at the same time.
When it comes to flooring, your best bet is to hire an experienced flooring team to tackle the damage. Be sure to call American Flooring Removal for safe, speedy flooring work. Call 469-556-3936!